First Dose Missions – There are 6 "First Dose" missions that players can access from the GTA Online public lobby, Invite Only or Solo Lobby. Players will get a call from Ron and he'll invite to the Ace Liquor. The First Dose missions starts when players reach Ace Liquor and step into the yellow indicator circle. It's important to note that the story missions are rumored to be part of the drip feed content that's due in coming weeks.
In the first cut scene of the LS Drug Wars, three new GTA Online exclusive characters (Dax, Luchadora, and Labrat) will be introduced. All three are members of Fooliganz. This gang aims to take over the drug trade in and around Los Santos.
GTA 5 Drug Wars Missions
First Dose 1: Welcome to the Troupe
First Dose 2: Designated Driver
First Dose 3:- Fatal Incursion
First Dose 4: Uncontrolled Substance
First Dose 5: Make War Not Love
First Dose 6: Off The Rails
First Dose 1: Welcome to the Troupe
Take out the Lost MC.
Go to Dax
Recover Dax's stolen Journey
Pick up Dax from Liquor Ace
Take Dax to the abandoned warehouse.
GTA Online The Designated Driver Mission
Go to Jetsam Terminal, find and steal a truck cab
Collect the party supplies
Deliver the party supplies to The Freakshop
Go to the Lost MC Clubhouse
Search the Lost MC Clubhouse for their plans
Take a photo of the plans
Find the bag
Steal the Lost MC's weed
GTA 5 Fatal Incursion Mission
Go to Stab City
Destroy the Lost's property
Go to Millar's Fishery
Search Millar's Fishery for Lost's meth
Steal the Dodo & Land in the Storm Drain Near Freakshop
Dax Mission 4: Uncontrolled Substance
Follow Dax
Go through the gateway visualizations
Go down the rabbit hole
Chase the rabbit
GTA 5 First Dose Mission 5: Make War Not Love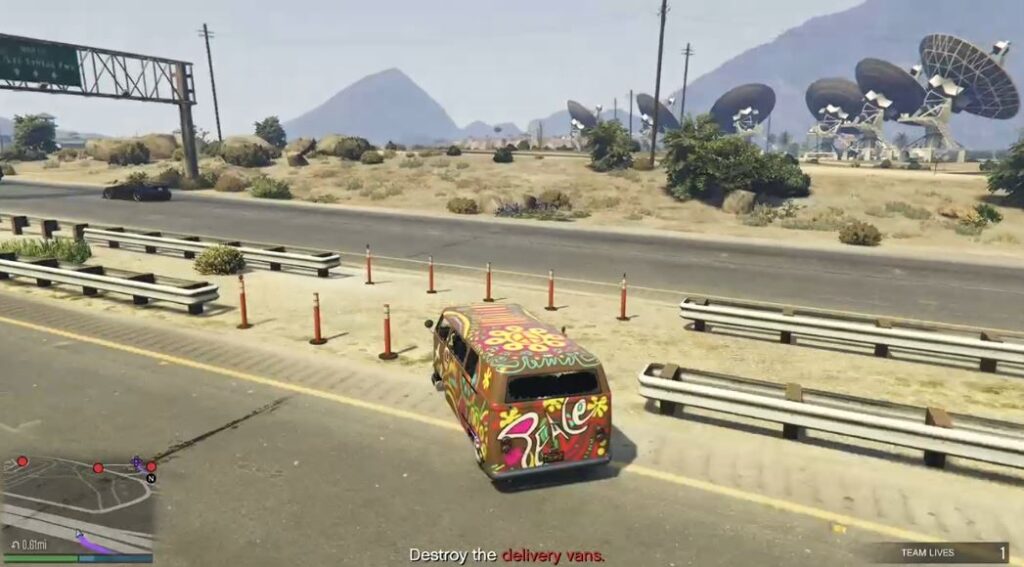 Go to the hippy camp
Destroy the lab equipment & Delivery Vans
Go to the Altruist Camp & Destroy the Delivery Vans
Leave the Altruist Camp
Off The Rails First Dose 6
Go to Humane Labs
Use the keypad to unlock the door
Go to the loading bay
Search the loading bay for intel
Take a photo of the Humane Labs inventory manifest
Search the loading bay for the chemicals in the boxes
Reach the switching station before the train
Steal a cutting saw from the tool bag
Search the train crash for the chemicals
Steal the Brickade 6×6 & deliver to The Freakshop