GTA Online: San Andreas Mercenaries –Exciting update landed on 13th June 2023 from Rockstar, the update came up with some new vehicles, planes, and new missions. Also there are some great improvements and fixes in GTA Online with this update. The missions are available through the Avenger, once you upgrade it with the Operations Terminal. The missions are not that easy to play as solo, however playing with friends or crew will make them much easier.
Another exciting update for the year 2022, Starting December 13th Los Santos Drug Wars landing in GTA Online for PlayStation 5, Xbox Series X|S, Xbox One, PC and PlayStation 4. GTA Drug Wars update contains a wild side effects, including a new business enterprise to operate. There are some new Dax First Dose Six Missions and vehicles too as the part of LS Drug Wars. LS Drug Wars update is coming with some great New Improvements for GTA Online community.
Summer Update in GTA Online 2022 landed as "The Criminal Enterprises" update. Executives, Bikers, Nightclub Owners, and Gunrunners are making the most of the chaotic conditions. The IAA investigates as the corrupt Duggan petrochemical family are rigging the system in their favor. The update comes up with expansion in some existing business like Nightclubs, CEO Organizations, MC Club and More. Bringing new fleet of vehicles and missions. In addition this update features new 25 major updates and fixes in GTA Online. Read More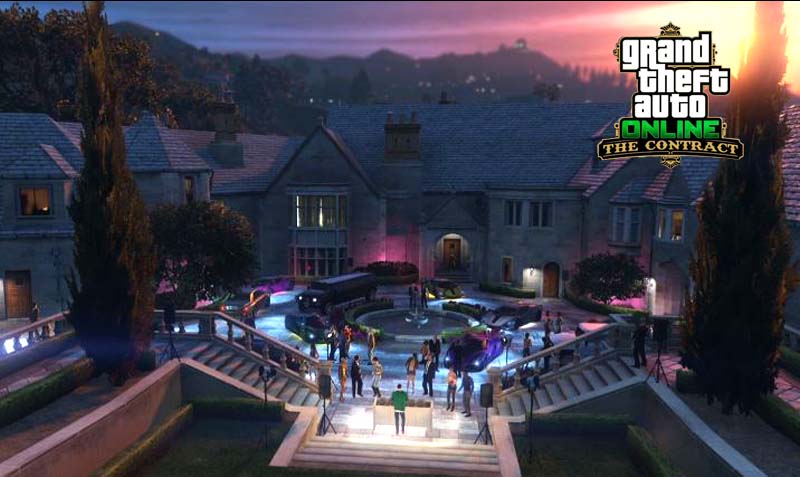 GTA OJ GAMER Update: New Update is out now December 15 The Contract, a New GTA Online Story Featuring Franklin Clinton and Friends. Seven New Vehicles, Three New Weapons, 4 Agency Locations and New Missions. In addition there are new pieces of streetwear and accessories, including new jackets, sweaters and hoodies, baseball caps, tattoos, and new Face paints and Hairstyles from the Barber.
Click Here To Get All The New Updates About The Contract DLC.
Los Santos Tuners: LS Car meets a new GTA Online Update introduced on 20th July 2021, this update brings great joy for Car lovers, and racing community. New modifications of vehicles, drifting, car meet club, race tracks and much more to play. Buy Auto Shop business to play new robbery contracts, play them solo or with the team, an effective ways to make some cool cash in less than an hour.
With LS Car Meet membership, participate in races and win Car for Free in the prize ride challenge. Players are increasing Reputation level in LS Car Meets to unlock multiple rewards including the trade-in prices for Cars.
Visiting the Island of Drug lord named "El Rubio" who have stolen secret documents from Madrazo crime family. The new character named Pavel a Russian Submarine Operator is introduced in the heist story.
GTA OJ GAMER – The Cayo Heist is one of the great way of making money in GTA Online, the only heist that can be played solo or as a team of maximum four players. Buying a Submarine is the only pre-requisite to start The Cayo Perico Heist.  Scope the primary target and the secondary targets, plan your preps and start the heist.
Prepare for one of the biggest Casino robbery in the history of Los Santos. A great heist that allows you to play it again and again by three different approaches that are further sub categorized into different ways you choose to approach the vault in the Casino basement. For the First time in GTA Online become the owner of your own Penta House.
Buy an Arcade property and plan your heist, intel scoping, prep missions and start your Casino Heist Mission. To start the heist minimum players should be two.
A very special update with various new fighter jets introduced in it. Now buy your own hangars and store your planes and helicopters inside your hangar. Smuggler's Run Hangars can be purchased on the Maze Bank Foreclosures website. There are 5 hangars you can choose to buy, two are located at the Los Santos International Airport and three are at the Fort Zancudo (Air Base). Price of Hangars ranges between GTA$ 1.2 – 3.250 millions excluding the additional upgrades and decors. Steal or Buy supplies and do the Air Freight Business from your hangars.
GTA Online After Hours Update
Introducing the Nightclub Business in After Hours Update in GTA Online. Visit foreclosure Maze Bank section in the interaction mobile and purchase a nightclub. There are total 10 locations for the Nightclub ranging from GTA$ 1.08 – 1.7 million. There are total 4 DJ's you can select for your nightclub in GTA Online. Solomun, Tale of Us, Dixon and Madona. 
Moreover nightclub business have 3 major updates for staff, security and equipment. There are Technicians you can buy and assign to work to earn from Nightclub Business in GTA Online.
GTA OJ GAMER – When it come to racing in GTA 5 Online, players can enjoy Car Races, Bike Races, Air Races, Stunt Races, Water Races and Target Assault Races. To Start Any Race in GTA 5 Online follow the steps:
Enter the Pause Menu
 Select Online – Then Rockstar Created
Select The Race
Stay Tune with GTA OJ GAMER For More Update in GTA Online
Gunrunning Update is about illegal arms trade in Southern San Andreas. Underground bunkers will serve as your base of operations for all Gunrunning activities.
Only Bunker Owners can buy Mobile Operations Center (MOC), after completing some resupply missions. The best way to ready your MOC is to buy only the Command Center paired with the Weapon & Vehicle Workshop. Complete the Mobile Operation Missions from inside the MOC to unlock trade in price for weaponized vehicles part of the Gunrunning DLC.
GTA Online Weekly Updates & Events