Weekly Update GTA – End of November seems to be huge in GTA Online as Panther Statue in Cayo Perico Heist return for this week. Play anytime this week and earn free $500,000 that will be deposited in your Maze Bank Account. In addition huge discounts for Black Friday Deals in GTA Online.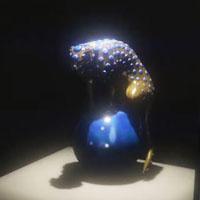 GTA Online Prize Ride 25 November
Remain in top 5 position for four consecutive days in pursuit races to unlock free ZR350. Cars available for test drives are Karin Calico GTF, Pfister Comet S2, and Vapid Dominator ASP.
Podium Vehicle Lucky Wheel in Diamond Casino Heist
Win free car Grotti Visione by trying your luck in The Diamond Casino Resort
Weekly Update GTA Double Money and RP Rewards
This week double rewards on Overtime Rumble and Kart Krash Adversay modes. In addition Super Yacht Missions are also paying double rewards and RP
Weekly Update GTA Special Discounts 25 November
The Cayo Perico Heist Submarine "Kosatka" and all its Upgrades and Modifications are 35% off this week.
Kurtz 31 Patrol Boat – 40% off
Sparrow – 40% off
Kraken Avisa – 40% off
Weaponized Dinghy – 40% off
Vapid Slamtruck – 40% off
More GTA 5 Updates & News